Our Collection
Blush
Body: Light
Sweetness: Dry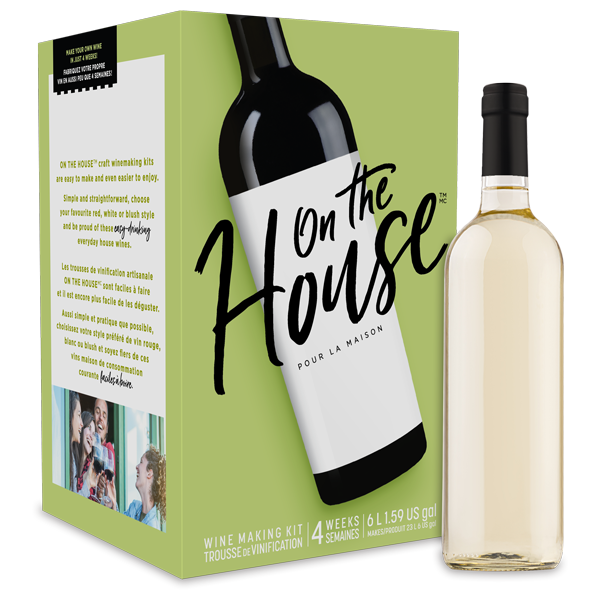 Sauvignon Blanc Style
Herbaceous with green fruit
Alcohol: 11.5%
Oak: Medium
Body: Light
Sweetness: Dry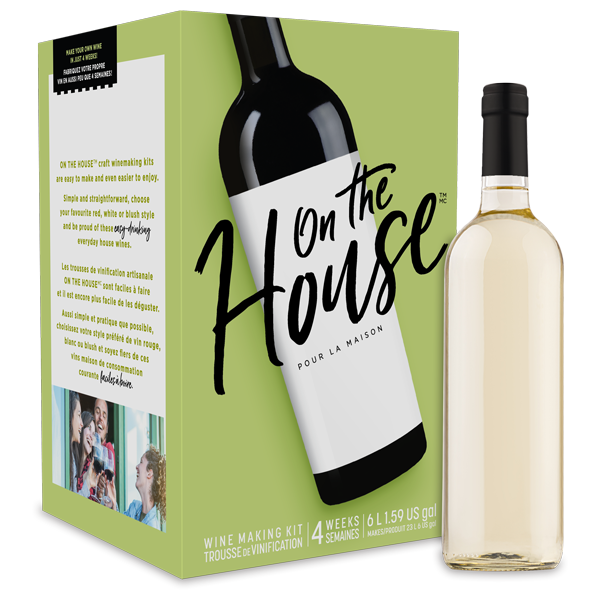 Riesling Style
Body: Light
Sweetness: Off-Dry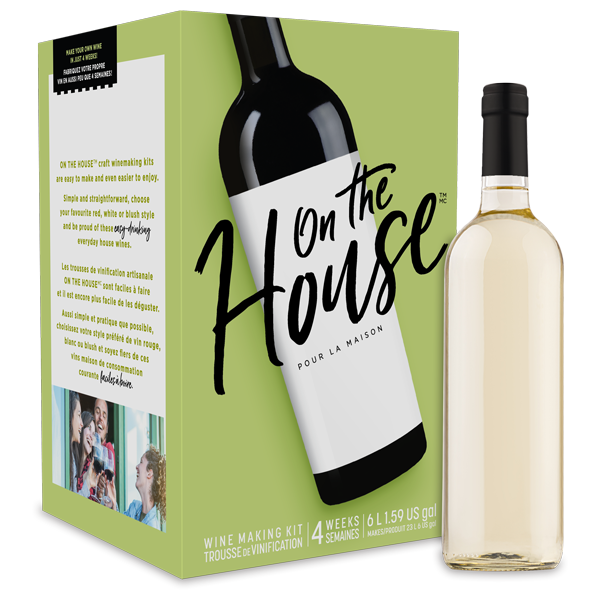 Pinot Grigio Style
Body: Light
Sweetness: Dry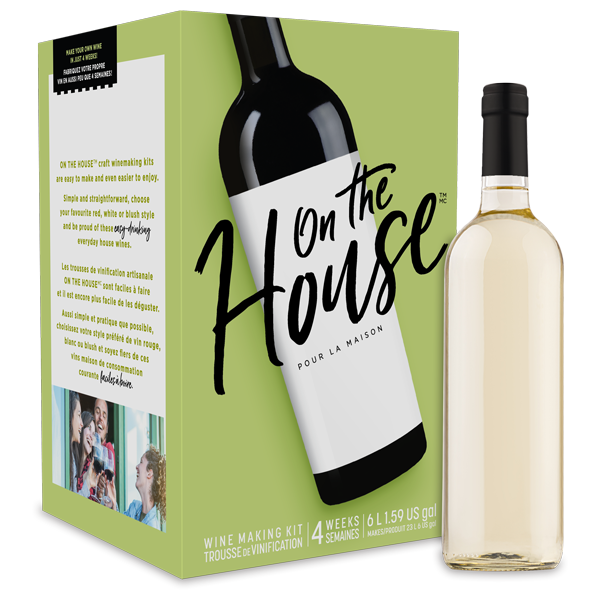 Chardonnay Style
Tropical fruit and vanilla
Alcohol: 11.5%
Oak: Medium
Body: Medium
Sweetness: Dry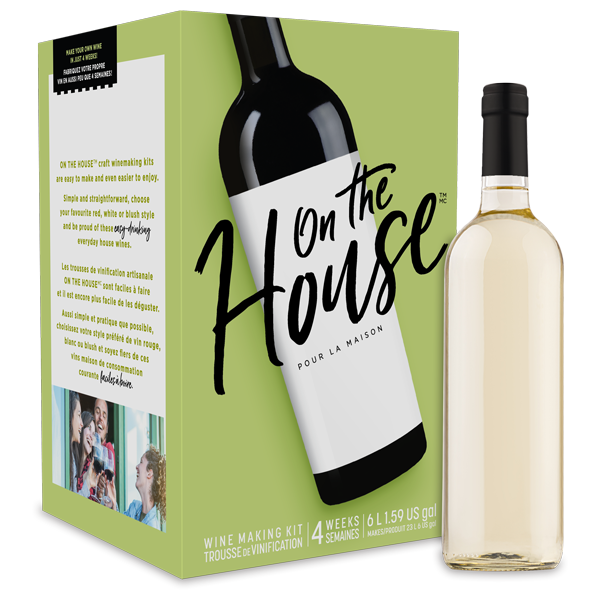 California White
Body: Light-Medium
Sweetness: Dry
Shiraz Style
Alcohol: 11.5%
Oak: Heavy
Body: Medium
Sweetness: Dry
Pinot Noir Style
Red fruit and earthy notes
Alcohol: 11.5%
Oak: Light
Body: Light-Medium
Sweetness: Dry
Merlot Style
Alcohol: 11.5%
Oak: Medium
Body: Medium
Sweetness: Dry
California Red
Body: Light-Medium
Sweetness: Dry
Cabernet Sauvignon Style
Alcohol: 11.5%
Oak: Medium
Body: Medium
Sweetness: Dry
---
Make your very own wine in just 4 weeks!
This kit contains all the ingredients you'll need, but you'll also need the following equipment:
Food grade plastic fermentor of no less than 30 L (8 US gal) capacity
23 L (6 US gal) plastic or glass carboy with bung and airlock
Syphon rod and tubing
Hydrometer
Test jar
Thermometer
Large mixing spoon
Winemaking cleaner/sanitizer for the equipment
30 x 750 mL wine bottles with corks or stoppers
About Global Vintners
Global Vintners is the largest manufacturer of craft winemaking kits in the world. We're committed to providing craft winemakers with quality products that deliver great wine every time.
We know you'll be completely satisfied with your wine so our kits are backed by a 100% satisfaction guarantee.